Many of you have asked about where to get good short sleeve shirts. I've made many custom short sleeve shirts for my clients and got great feedback from you.
I've decided to design a collection of short sleeve shirts available in store and online. I have will have sizes from Small – Xlarge. They are in the works and excited to show you when they arrive. I wanted to give you a sneak peak of what I've designed.
I welcome feedback, suggestions and pre-orders.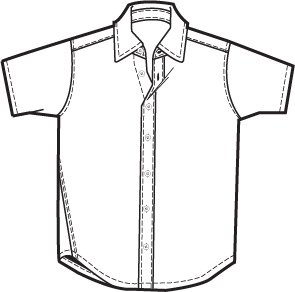 Black dot
Red stripe
Teal floral
Blue stripe with print
White solid
Lt Grey Linen
I'm designing some with color blocking. I love these details and subtle trims. Simple ways to style and give life to a short sleeve shirt.
Here are the different finished sizes of each shirt. I did a ton of research finding the best fit for the shirts. Finding the right collar, 1st button position, body length and sleeve length. The great thing about this program is if you need a medium but a longer body length, I can make it for you. If you need an XL but the sleeve length needs to be shorter, I can make it for you.
I'll also show you how to measure a shirt you have at home or a shirt your favorite guy wears and explain how to pick the right size. Even if the shirt you own is too small, I'll explain how to pick the best size I offer. You can also custom the length or sleeve length. I want to offer shirts that are great design, good quality, tailored fit but also meet your needs of adjusting lengths.