No Nationality is known for their edgy cool kid looks, but any guy can rock this brand. If you are looking for something unique to add to your wardrobe this brand is going to be a great addition. NN07 gives you that unique flare without you standing out too much. No Nationality offers so many great products from pants, to polos, basic waffle knit tees, and even some great flannels. 
The Clive tee from NN07 is a great layering knit as well as a top you can wear with jeans or your favorite shorts.  The waffle knit gives the shirt structure and the model gives the knit softness and light feel. The t-shirt has a chest pocket which does make the look more casual.  You can still wear it with a sport coat if needed. It's a great basic to add to your wardrobe. 
If you are looking for a good sweater to added to your fall wardrobe you should ass NN07's Ted Sweater in Light Khaki Melange. This lightweight wool sweater you can pair it under a sport coat, over your favorite tee and even with a nice pair of dressy shorts. It's great for any climate this fall.
Another great sweater to have this fall is No Nationality's Thor cardigan. For the fashion guy who is looking for the cool factor in every piece of his outfit. This black cardigan is crafted in a smooth wool blend. Knit in a discreet eyelet pattern. I highly recommend this Thor cardigan from NN07 if this is the first cardigan in your wardrobe.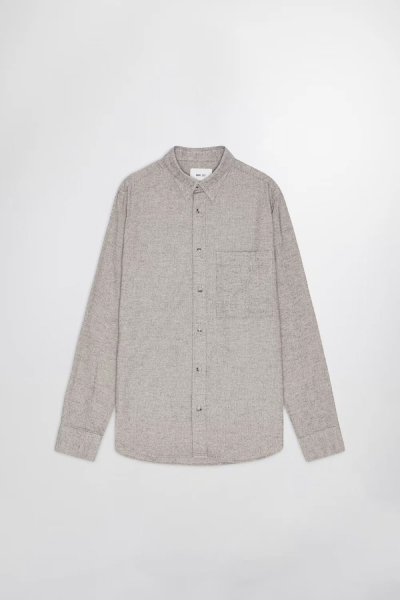 We offer NN07's Cohen long sleeve button down in three different colors from black multi, blue check, and navy blue. The Black Multi Cohen by NN07 is the perfect flannel looks like an allover texture and easily paired with any bottom color. Easily paired with any black, grey, or navy pant. The Blue Check is more of your standard plaid flannel, but being here in Arizona it is not made of the heavy material that you think of when you get a flannel. The Cohen from No Nationality also comes in Navy Blue. The cool thing about the Navy Blue Cohen is that how it is woven up close you can see the texture that is in this shirt.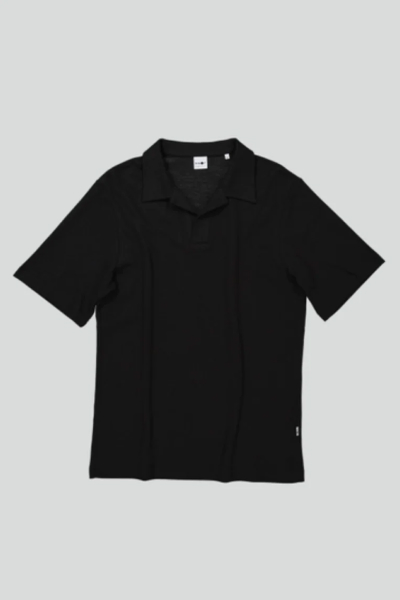 No Nationality's Ross polo is a casual polo that you will want to add to your wardrobe. You can wear with jeans or your favorite shorts. If you are looking for a polo that doesn't have any logos on is this is the one for you. I would not suggest wearing this polo under a sport coat because it has an open collar, and it will not look very good. If you are going for a clean look with no patterns or prints this Ross polo is really the best fit for you. 
To go with all these tops for the fall you need a good pair of pants. No Nationality has the Theo pant which are a clean pair of tailored slacks. It is a trim fit and look and perfect for the office, going out, and every day. If you have a lot of golf pants in your closet and looking for an alternative for that give these Theo pants by NN07 a try. You can dress this pant up or wear it casually with a t-shirt. 
Upgrade your wardrobe with NN07. Unmatched comfort meets impeccable style. Explore our No Nationality collection for a new level of fashion, in store at Q.Contrary. Or on my online shop (qcontraryshop.com).
Q. Contrary
3168 East Camelback Road
Phoenix, AZ 85016
Need help finding a size or a what to wear a look with, send me a message ([email protected]). Happy to help!!