What to Wear Outside the Office & Courtroom?
Attorneys spend most of their days in a courtroom, at a client appointment or in their office. In the previous couple blogs, I wrote about what to wear during "office hours", however, there are many other events or parties lawyers attend and need to still dress professionally but maybe not in their 3 piece suit. Here are a handful of meetings, events, and social gathers lawyers attend and different options on what to wear: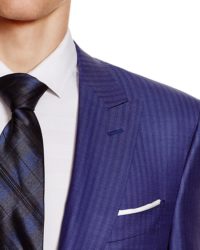 Dinner with the firm's Partner – When attending your first event with the firm's partner, I encourage all my clients to wear a suit. These events usually occur during a weeknight and after a long day's work. How you dress is a reflection of the partner and the firm. You want to impress him or her – just as much as a client. It's always best to overdress and you can remove your jacket and tie, however, nothing is worse than being underdressed. If you sweat a lot or your shirt tends to wrinkle after a long day's work, keep a spare shirt hanging behind your office door. No one will notice you changed your shirt but they will notice if you look sloppy. Keep a toothbrush and comb in your desk to touch up your hair and brush your teeth. Hygiene is just as important as what you wear. One simple reminder – keep the cologne/perfume to a minimum.
Pool Party at a Partner's Home – Firm Partners often have gatherings at their home.   During the summer months, you might be invited to a pool party at your partner's home.  I would suggest wearing a collared shirt and shorts or slacks. Here is a great opportunity to have fun with your wardrobe but not too crazy.  Don't be afraid to wear patterns or bright colors. I would bring a bathing suit but not show up wearing it. Ladies, I would keep the sexy string bikini at home and wear a modest suit (if you like).  I may avoid showing my body off and not bringing a swimsuit. With today's camera phones you don't want to show up on next month's office powerpoint. When you are deciding what to wear, show some personality and fun with your outfit.   
"You can always count on Mary, to make sure you're wearing the right suit or outfit, both inside and outside of the courtroom." - Jake Podolsky, Mesa Personal Injury Lawer @ Schenk Podolskly Attorneys At Law
Black Tie Attorneys
Semi-Formal Business Reception – You will be invited and expected to attend gala's, charity events and award banquets for your firm.  If the invitation says "Black Tie" – you wear a tuxedo.  Even for "Black Tie Optional" you are expected to wear a tuxedo.  Remember you are representing the firm and always better to overdress. At these events, you will see clients and meet potential new ones.  These events are great opportunities to get to know clients and coworkers in a more relaxed setting. This doesn't mean your outfit needs to be relaxed.  This is another great opportunity to show some personality, color, pattern, and accessories. Wear your suit or sport coat and pick a fun patterned or color shirt,  colorful tie or pocket square and fashionable shoes you normally wouldn't wear to the office. Wear a suit with a pattern or larger lapel – something you wouldn't normally wear to the office or court.  At the end of the day, this event is a party and let your outfit show some personality.
For questions or help with what to wear – visit Q. Contrary's new retail location in Arcadia –
3188 East Indian School, Phoenix, 85016 or email: [email protected]