Finding the perfect pair of jeans can make you feel like you're ready for anything: you can throw them on with your favorite shirt and instantly feel like a million bucks. Jeans are a common wardrobe staple for this reason, as they effortlessly transition from casual to formal looks. Amid ever evolving fashion trends, denim has always remained in vogue, proving to be timelessly stylish. Despite this, finding that perfect pair of jeans can be a challenge—with various washes and designs, choosing the right pair can be overwhelming. Whether you're looking for denim basics or new ideas to refresh your Fall style, continue reading to discover the essential denim washes to have in your wardrobe this season.
What is a Denim Wash?
Denim is a cotton fabric that comes in various styles and colors. The process of denim washing results in different "washes" that create a specific color or texture of the cotton fabric. The washing process can result in a softer texture, varying shades, and unique colors. The wash and tone of your denim can make them appropriate for different occasions, so it's important to have a good understanding of different denim washes. If you are looking to refresh the denim in your wardrobe, start off by ensuring you have the staples: a dark wash, black denim, and blue jeans.
The Sleek Dark Wash
Dark wash denim is a stylish, incredibly versatile option for all occasions. Dark denim pants can be styled in a more professional way, so you can wear them day to night, from the office to dinner. For a business-casual look, dress them up with a sport coat and button-up to elevate your jeans. Alternatively, you can style them in a more casual way with your favorite white T-shirt and sneakers for the weekend.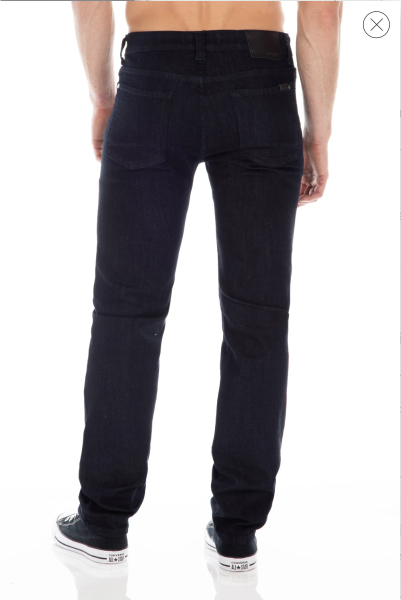 The Fidelity Westgate jeans are the perfect dark denim. They have tone on tone stitching, making the jeans look clean and sleek while elongating your silhouette. These are a flattering option for men of any stature and style.
The Black Denim
Men of all ages need to have a nice pair of clean, black jeans in their wardrobe. Compared to dark wash denim, black denim is an even dressier option, appearing more sophisticated. You can wear them in an office setting with a sport coat or half zip, and even adding a tie can complete your look. Black jeans can take you from a day in the office to an after-work event. Black denim is also flattering and instantly slims your silhouette.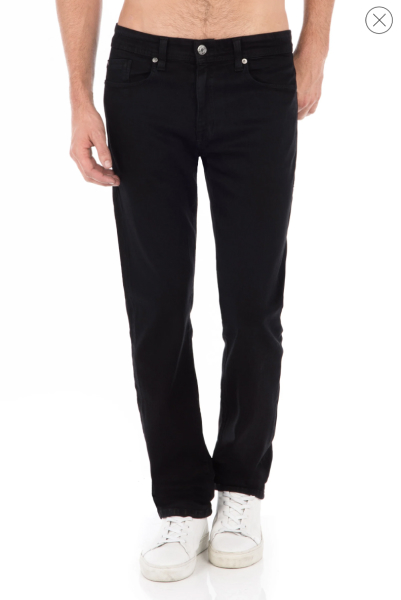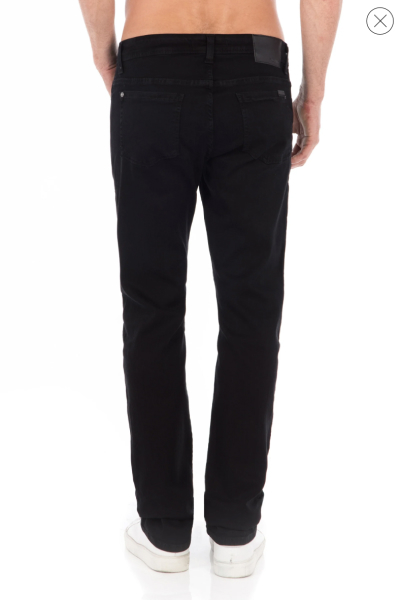 The Fidelity Gotham jeans are a rich black denim with tonal stitching, making these the perfect staple black jean for your wardrobe.
The Classic Blue Jeans
Blue jeans are an iconic and timeless staple. They are a symbol of durability, as they wear well over the years and can last a lifetime. Blue jeans come in various washes, from light blue to dark blue.
Dark blue denim with a slight fade is the perfect balance between casual and chic. Paired with a nice collared shirt or sweater, you can wear dark blue denim on Casual Friday in the office or out to a dinner date.
Light blue denim is a more casual option, ideal for a casual weekend get-together or a day in the city. Light blue denim goes with almost every color T-shirt or sweater in your wardrobe, making them a great option for casual events.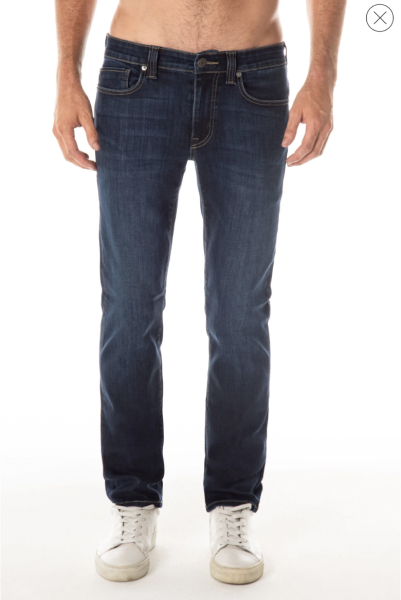 The Empirical wash from Fidelity is the perfect classic blue Jean featuring traditional contrast stitching. Dress them up or down for a polished, modern look for various occasions.
In addition to these wardrobe staples, denim is available in countless fashion-forward options. Introducing trendier, fashionable jeans into your wardrobe is a great way to refresh your look for the season while showcasing your personal style.
Gray Denim
Gray washed denim is the perfect seasonal option for the Fall. It's a great alternative to blue denim and adds a new neutral option to your wardrobe. You can wear gray denim in a cool monochrome look with a gray sweater and sport coat. Gray denim can also be styled in a chic, professional way with elevated accessories for a business-casual setting.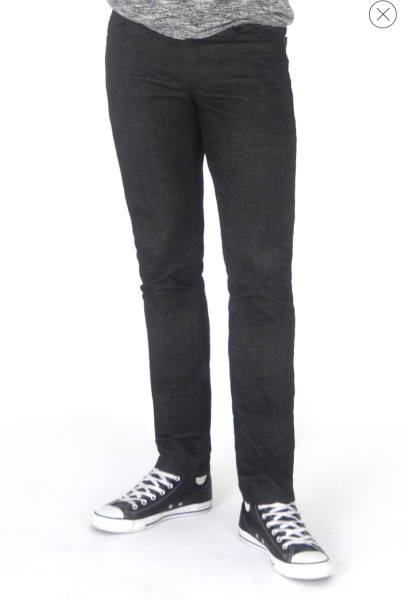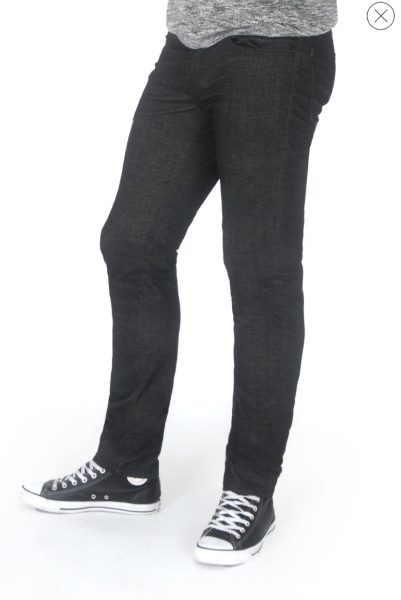 Fidelity Torino jeans come in handsome shades of gray, such as Heather. These are the perfect addition to your Fall wardrobe and will remain stylish year round.
Colored Denim
Aside from function, jeans should be fun. If you like to make a fashion statement, try experimenting with colored denim. Colored denim will add a pop of color and seasonality to your wardrobe. Cool tones, such as indigo, teal, and shades of blue, are ultra stylish for the Fall/Winter season. Sage green is another great option that pairs well with casual sweaters and boots in colder months.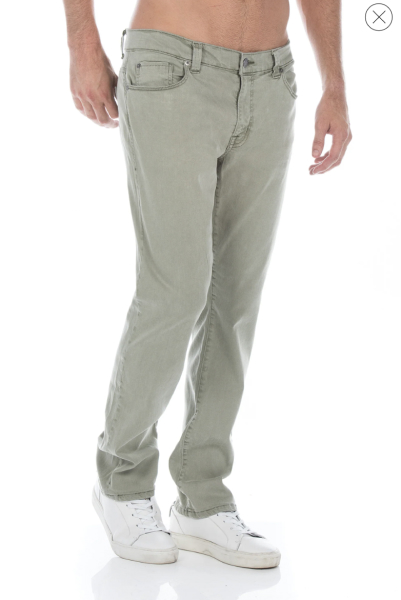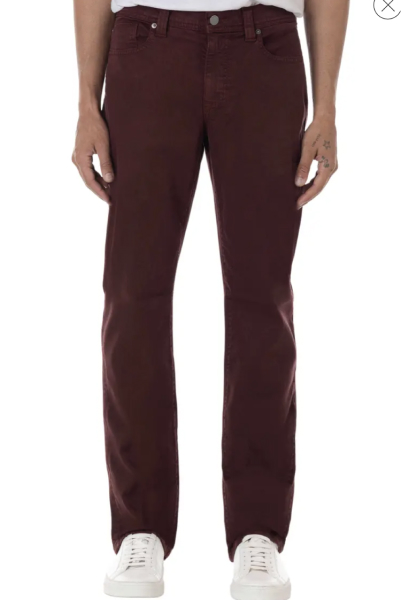 When styling colored denim, you can opt for a tonal outfit, such as all shades of blue, or you can mix and match with complementary colors to make a statement with your look. Fidelity Torino jeans are offered in cool colors, from Pistachio to Smoulder. They are guaranteed to stand out from the other jeans in your collection.
The Fall/Winter season is the perfect time to refresh your wardrobe with new denim. From a classic blue jean to a trendy gray denim, investing in high-quality jeans is worthwhile. Denim is timeless, remaining fashionable across all seasons, and you will wear them for years to come.
If you are seeking a specific type of denim, or if you need styling guidance, don't hesitate to reach out or stop by my shop. I can help you discover the perfect pair of jeans for your denim wardrobe upgrade this season.