The Bolo tie is a western classic that has stood the test of time, but, like most icons, it has seen its ups and downs. There are numerous accounts of the origins of Bolo ties, but in my research, I saw two storylines to be the most prevalent.
History of the Bolo Tie
Most people believe that the Bolo or an early version of it was first seen in the Native American culture around the 1930's. Navajo, Hopi and Zuni men were wearing bandanas around their neck, held together by a shell-like structure or silver conch which was used to adjust the fit. However, other sources credit an Arizona silversmith named Victor Cedarstaff with devising the Bolo tie after wearing the band from his hat around his neck.
Regardless of who invented the Bolo tie, it has been a staple accessory of cowboys in the southwest and Native Americans since the 1940's. Cowboys felt that the Bolo tie reflected their lifestyle due to its casual rugged look. Native American silversmiths also rallied around the Bolo, thinking that it would provide them with an opportunity to express and show off their individuality and creativity. Their embrace of the accessory is why it has become an enduring icon and distinguished piece of fashion, specifically because of the beautiful stones, metals, and exquisite designs they used in making the clasps.
Bolo Ties Take Off Beyond the Southwest
With the advent of television in the 1950's and the growth of the film industry, Bolo ties took off due to their presence in cowboy movies and TV shows, as well as celebrity wear. This increased visibility carried them through the 1980's and for a short time in the 1990's. In fact, both Arizona and New Mexico each designated the Bolo tie as the official state neckwear.
In the early 2000s, Bolo ties were somewhat out of fashion except with western wear in the American Southwest. However, today they're back in a more modern and streamlined version. For example, instead of a heavy chunk of decorative silver or turquoise around your neck, we're seeing a more sleek, crisp, simple design. Don't get me wrong, silver and turquoise are still being used, just in a more modern way. In addition, new materials have been introduced such as glazed banana chips, rose quartz, hand painted wood designs, acrylic geometric shapes, and much more.
Today, the Bolo tie is not limited to western wear or for men only. Over the holidays, you may have seen it making an appearance at parties and other social events. Some guys like to dress-up their formal wear, tuxedos, with a fancy Bolo tie. Others wear it with a suit in place of a traditional tie, and a western shirt or suit isn't needed to complete the look. Just wear a shirt with a good collar, button-down or fly, and you're good to go. Women are also choosing to wear Bolo ties, most often with a crisp white or chambray shirt. They're even wearing them with sleeveless tops and off-the shoulder dresses as an alternative to a necklace.
Slowly, but surely, the Bolo tie is coming back into fashion. Celebrities, such as Bruno Mars and Nick Jonas have been seen wearing the iconic fashion accessory, and this has triggered the current revival.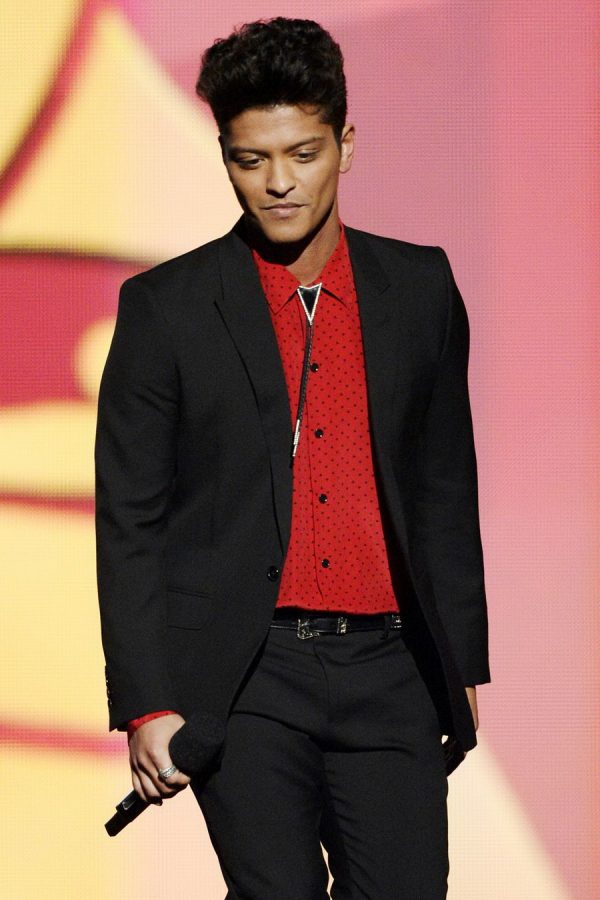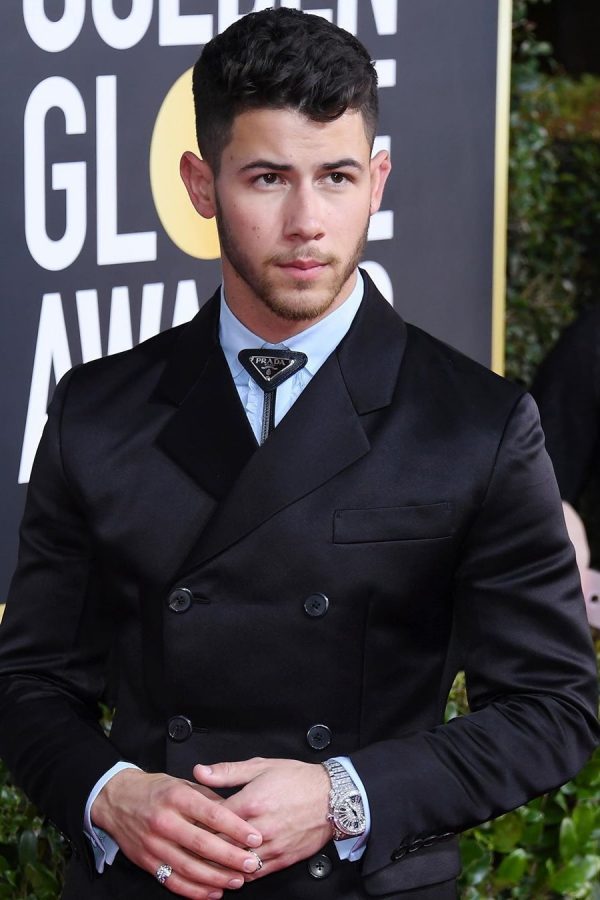 A final word to those of you who have tried the new trend or may be thinking about it. There are endless ways to wear a Bolo tie, most of which are spectacularly stylish and will provide a sophisticated western vibe to your outfit. Just make sure you have the fashion acumen to know how to pull it off right! If you want to give it a try and don't quite know how to do it, give me a call or stop by my store. I'd love to help you refine your look.
Looking to buy a Bolo tie locally, just Google "Bolo tie stores Phoenix and Scottsdale". You'll have plenty to choose from in all price ranges and styles from vintage to modern to traditional and more. I'm Mary from Q. Contrary. Check out my shop in Phoenix at 3168 East Camelback Road or visit my online store.