If you are planning a trip to Arizona and golfing is on your itinerary, your wardrobe must be up to par. Most Arizona country clubs don't have a definitive dress code, but there are certain guidelines to ensure you're dressed to impress on the course. After reading the below guidelines, you'll be confident and prepared to show up to your tee time in the right attire. Plus, they say if you look your best, you'll play your best.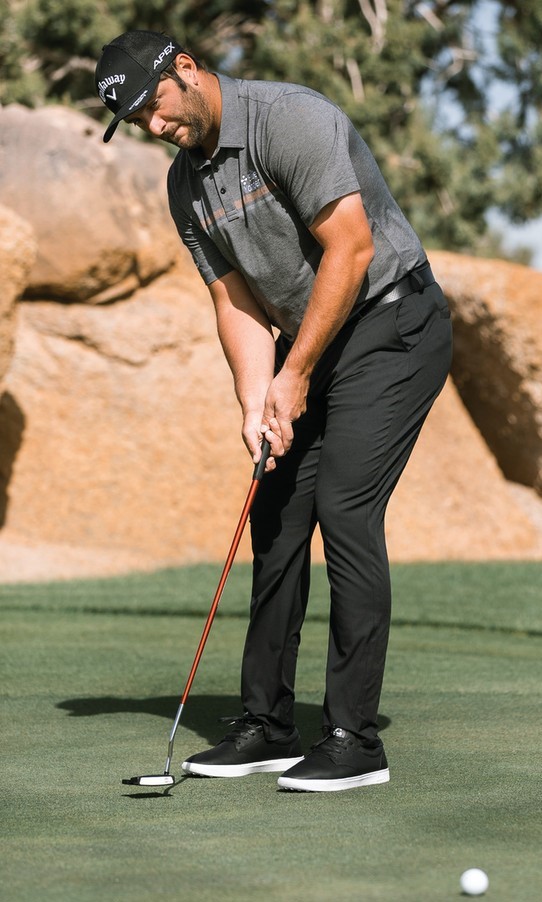 If you want to dress like a pro, there are a few wardrobe essentials when golfing at a country club. A collared shirt is a staple, and a collared or mock-collared shirt is actually required by many clubs. Don't show up to the course in the T-shirt you wore on your morning run; instead, opt for a sharp polo with a real collar. Collared shirts don't need to be boring–you can pick a bold print, trendy color, or unique fabrication to stand out on the greens. It's worth noting that if you don't have a shirt with a collar, you might be asked to change or purchase a collared shirt from the country club's pro shop before you can be welcomed onto the course.
After deciding on your collared shirt, remember that your shirt should be tucked into your pants or shorts. This also gives you the opportunity to elevate your look with a stylish belt. If you forget to tuck in your shirt, you might get a few looks from the country club regulars, especially on the private courses.
Considering the Arizona heat, many country clubs encourage you to wear shorts. Make sure you have a pair of presentable shorts, not shorts you would wear to the gym. Ill-fitted baggy shorts and cargo shorts with large pockets are also not acceptable for the course. You can choose a nice pair of bermudas or dress shorts that are properly pressed. If you're more comfortable in pants, golf slacks are another great option. Whether you decide on shorts or slacks, avoid denim. Both denim shorts and jeans are not permitted on many country club courses, so save those for more casual occasions on your trip.
If you plan to wear a nice collared shirt tucked into a pair of dress shorts, you'll be well equipped to have a great round. Remember to leave your gym clothes, T-shirts, jeans, and open toed shoes at home. Nobody wants to show up in questionable attire, so if you're unsure of your outfit, you can always reach out to the country club directly to make sure you're dressed to tee.
Continue reading on for more specific guidelines for popular Arizona country clubs:
For men, collared shirts or mock turtlenecks are required. Your shirt must be tucked in (unless the shirt is designed to be untucked and does not fall below your pockets). Bermuda and dress cargo shorts are recommended, and the shorts should be mid-thigh length. Presentable dress jeans are also allowed. Before 5:00 PM, workout attire is permitted. However, hats must be removed at all times, and shoes must be closed toed.
For women, short skirts and dresses are not acceptable. You must be properly covered and your midriff should not be visible. Women can wear open toed shoes or sandals. Same as their male counterparts, before 5:00pm, workout attire is acceptable.
Men should wear collared sport shirts. Mock turtlenecks are also permitted. Shorts should be around mid-thigh length and appear neat/pressed. Men should not wear T-shirts, denim shorts or jeans, gym clothes or sweatsuits. Hats should not be worn backwards. Leather sandals and bare feet are not allowed.
Women can wear golf dresses, mid-thigh length shorts or skirts, blouses, and collared shirts. Sleeveless garments should have a collar. Women should not wear T-shirts, work out clothing, jeans, leggings, or shorts/skirts that are above mid-thigh.
Men must wear a shirt with a collar. Tank tops, athletic shorts and pants, denim, and swimwear are not permitted. For shoes, men should wear soft spikes or athletic shoes; metal golf spikes are not allowed.
The dress code is more relaxed, focused on comfort and performance. Golf shirts are recommended. Any style of shorts are permitted, as long as they are an appropriate length. Gym attire is not acceptable. Footwear is encouraged on the course and should not ruin the greens.
Proper golf attire is required, including a collared shirt and hemmed shorts. T-Shirts and denim are not permitted. If you do not have a collared shirt, they will ask you to purchase one from the pro shop in order to play.
Proper golf attire is required. Collared shirts or mock collared golf shirts should be worn. Shoes can have soft spokes. Denim is not permitted.
The dress code is casual dress. Metal spikes are not permitted.
Q. Contrary
3168 East Camelback Road
Phoenix, AZ 85016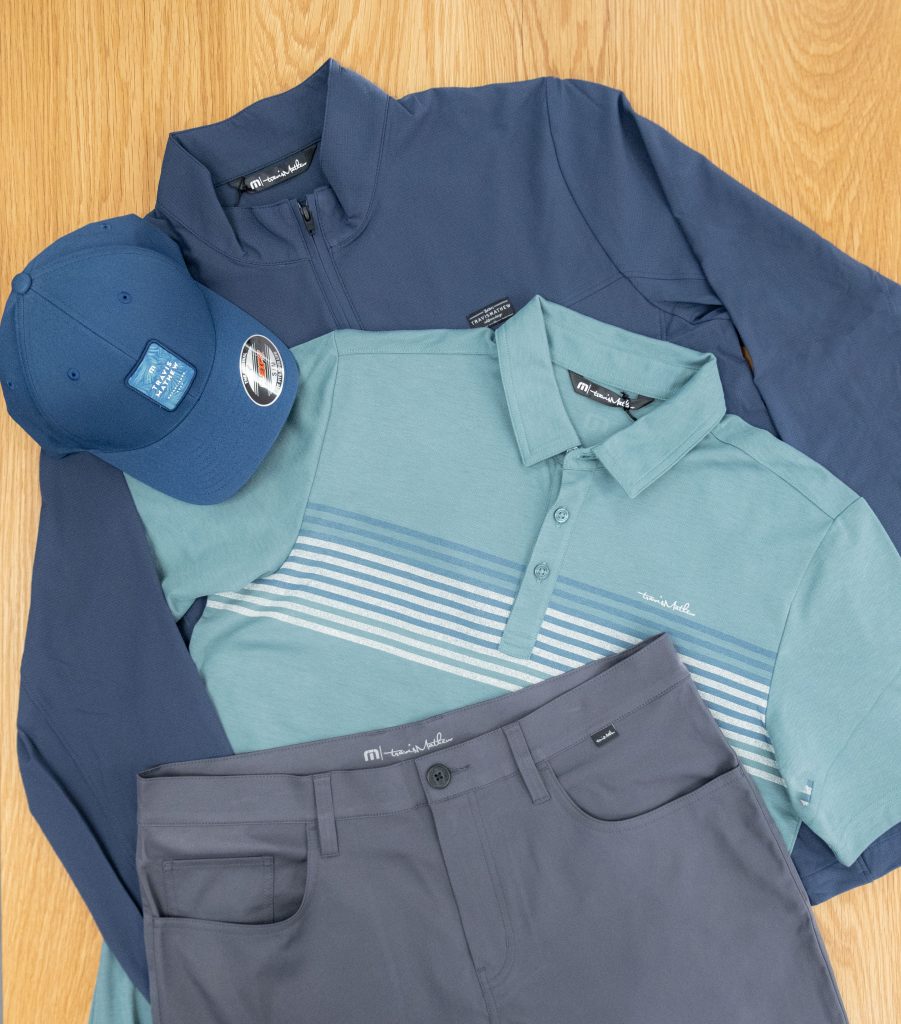 Lt Weight Jacket – Crystal Cove Full Zip
Polo – Groggy Polo
Pant – Open to Close Pant Hat – For Sail Hat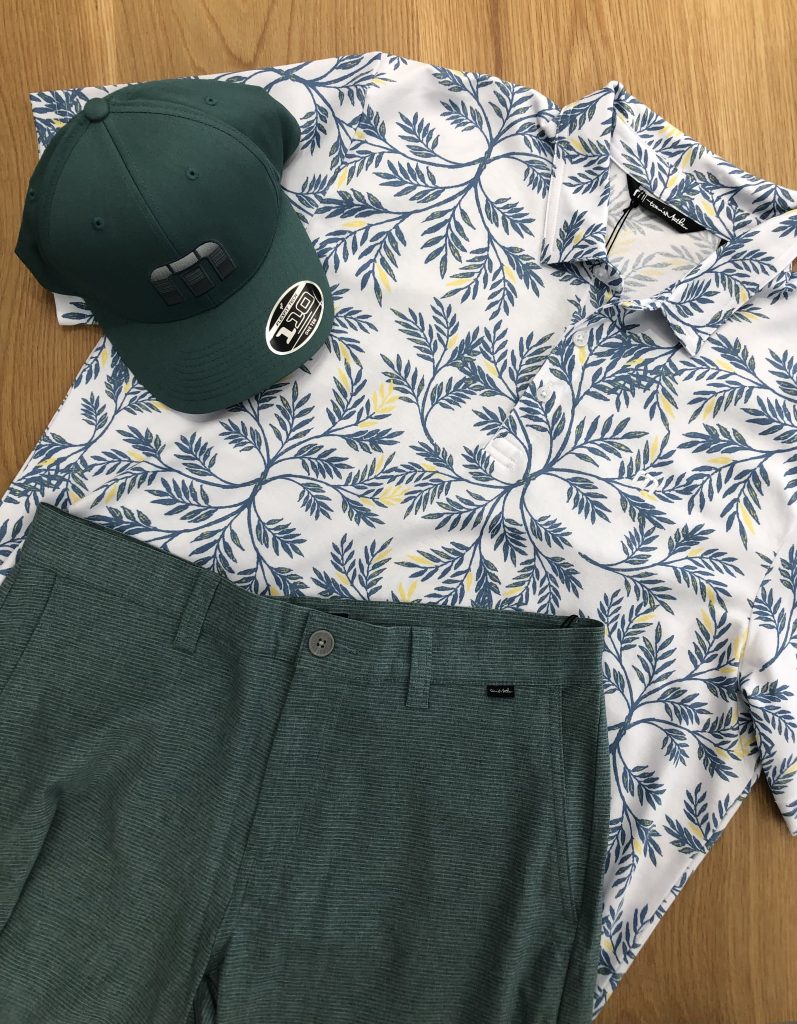 Polo – Desert Wind Polo
Short – Sand Harbor Short
Hat – Live Blind Hat